"Quilts? Aren't those like … blankets?"
Quilt shows and fiber art exhibits allow you to: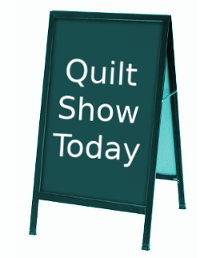 View work by local artists and craftspeople.
Meet artists and crafters.
Purchase handmade items.
Take a chance to win raffle quilts, mini quilts and baskets.
Support a group's charitable efforts in the community.
View demonstrations of quilting and related techniques.
Become inspired to try quilting yourself!
Sew Many Shows is creating a brochure about quilt shows for non-quilters.
We'll be sending the brochure to places that plan outings such as assisted living communities and senior centers.
We're need pictures of: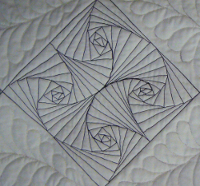 The shows and exhibits themselves
Raffle baskets and raffle quilts
Boutiques
Vendors
Snacks
Demos
Scavenger hunts and similar activities
Send us images
If we use your photos we'll ask you to complete a photo release form.
This is also a way to promote your group or guild. We'll give credit to the photos if asked. We can offer links to your site if we use the photos online.
Where to?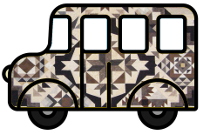 Do you know of places to send the finished brochure? Please let us know or send them a link to Sew Many Shows. They can check out our calendar and/or join our newsletter to find events close to them.